Calvet
Versatile and Highest Accuracy Temperature, Heat & Heatflow, and Heat Capacity measurements.

CALVET calorimeters have their 3D sensors in common.
They are made of a network of thermocouples surrounding the measurement cells. Basically, no heat is lost during measurements.
CALVET is built like a calorimetry workstation, with many types of cells.
Each brings the capability to achieve another type of measurement.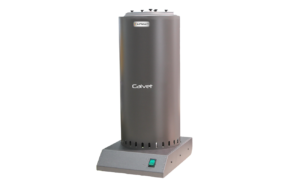 Applications
With time, CALVET has become a standard in numerous research and industrial fields. It may concern Process Safety, the characterization of Pharmaceutical, Food, Inorganic Materials or Polymers. Or even the characterization of materials for Energy and Environment like catalysts or sorbents.
Why is it Unique?
HIGHEST HEAT MEASUREMENT ACCURACY

3D sensor based on thermocouples with Joule effect calibration

ISOTHERMAL OR TEMPERATURE SCANNING MODES

for increased flexibility and replication of real life conditions up to 300°C

CONVENIENT INTERCHANGEABLE CELLS

to perform even the most demanding
experiments using one instrument :
• pressure measurement and control
• mixing/stirring experiments

EXTERNAL COUPLING CAPABILITY

designed to increase your research options including manometry, BET instrumentation, gas analyzers, humidity controllers and gas panels
Documentation
Access the most relevant documents about our solutions and their use.
Request a quote for Calvet
Access premium documentation
Benefit from detailed application information